I'm having an issue trying to understand the ButtonGroup logic, totally new to GDScript, don't have a clue of what I'm doing. Obviously is wrong.
I created a scene that I saved in a folder called "Interface", here is how it looks. Sorry, I know it's probably messy:
---

---
The scene is called "MenuButtons" and it looks as follow:
---

---
The GDScript attached to the scene looks as follow:
---
extends Control

export(ButtonGroup) var group

func _ready():
    print(group.get_buttons())
    for i in group.get_buttons():
        i.connect("pressed", self, "button_pressed")

func button_pressed():
    var pressed_button = str(group.get_pressed_button())
    var split_text = pressed_button.split(':')
    var button_method = str(split_text[0])
    print(button_method)
    
    if button_method == "NewGameButton": print('Restarting the game')
    if button_method == "OptionsButton": print('Opening the Options screen')
    if button_method == "ExitButton": print('Quiting the game')

---
When I execute the scene with F6 everything works as expected:
---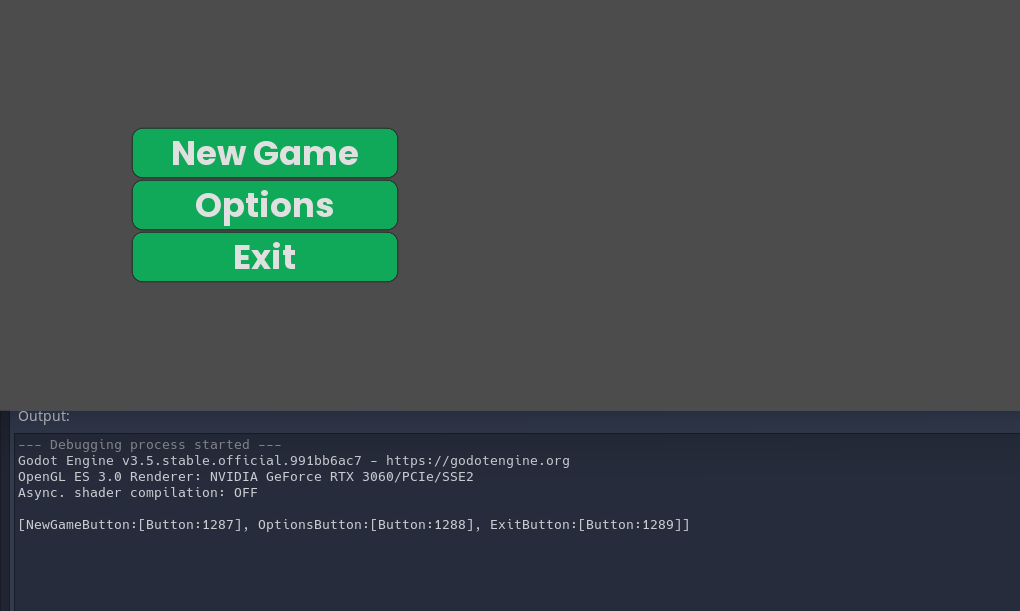 ---
Still not what I'm expecting, but it prints something. But here is the situation, I instantiated the MenuButtons scene as a node in another scene called GameOverlay, which is the test game UI.
---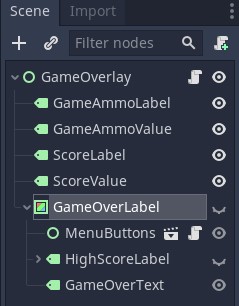 ---
This scene as well is instantiated inside the Level Scene.
---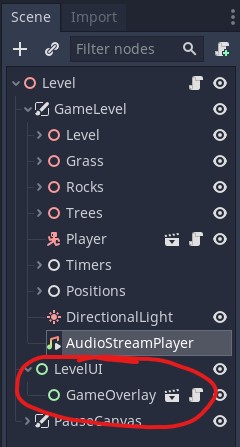 ---
When the Level is run and the Game Over screen shows, neither group.get_buttons() method returns a list and of course the buttons do not initiate the events. It seems to me that the script from MenuButtons does not recognize the button group at all.
---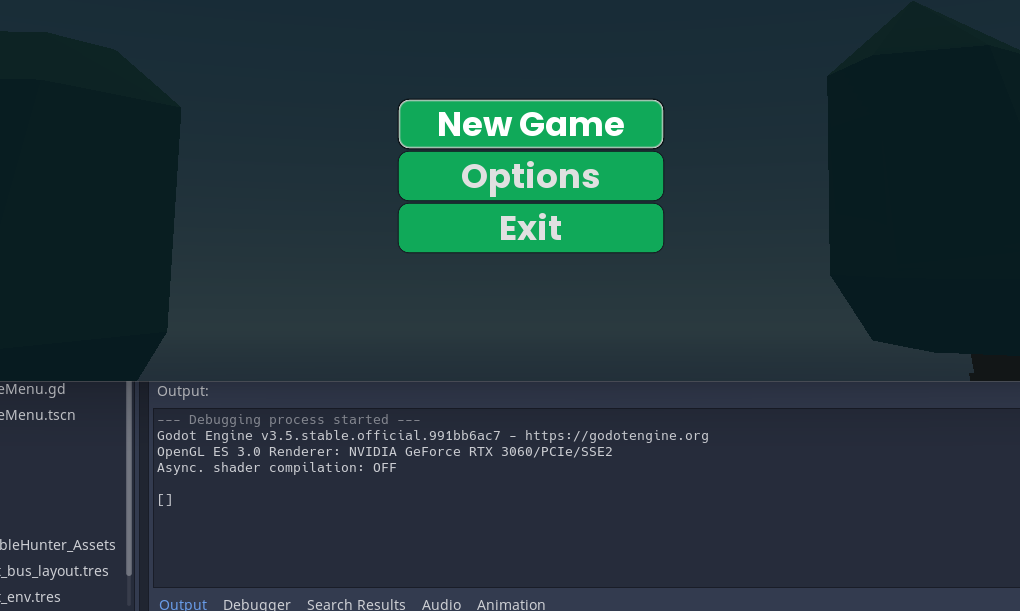 ---
I was following two tutorials trying to match their insight about using buttons in Godot. Yeah, I have no idea what I'm doing as you can tell. Any help would be really appreciated.
These are the tutorials I'm following: