I want to make game-like time travel, the player has the ability to go to the future by limited time, for that, I want to add some game mechanic like save the player position.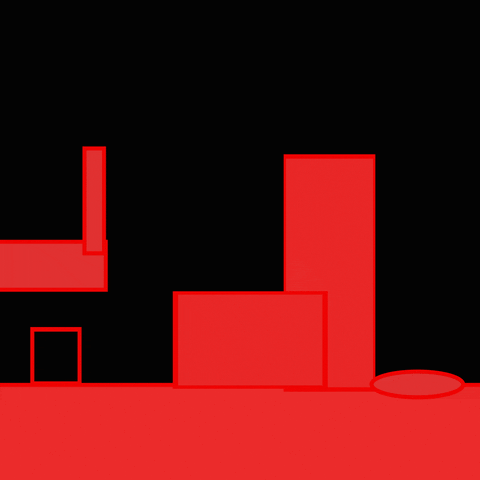 Additional information: ignore the red text. When pressing the button the player will create a new platform and immediately teleport to the original position. After the player teleported, the player will save the new platform as the new teleport position. after 2 seconds or pressing a button. the new platform will disappear and the player will return to the platform position.
I have this _playerController Script and I already implement the save position, but I don't know how to make it like what I explain.
    public Rigidbody2D theRB;
    public float speedMovement;
    public GameObject prefabGameObject;

    [Space(10)]
    private BoxCollider2D boxCollider2D;
    [SerializeField] private LayerMask GroundMask;
    public float jumpVelocity;

    [Space(10)]
    public float past;
    public float future;

    [Space(10)]
    public float hor;


    // Start is called before the first frame update
    void Start()
    {
        theRB = gameObject.GetComponent<Rigidbody2D>();
        boxCollider2D = transform.GetComponent<BoxCollider2D>();
    }

    // Update is called once per frame
    void Update()
    {
        PlayerPosSaveLoad();
        PlayerMovement();
        PlayerJump();
    }

    public void PlayerMovement()
    {
        hor = Input.GetAxis("Horizontal");
        if (hor > 0 || hor < 0)
        {
            theRB.velocity = new Vector2(hor * speedMovement * Time.deltaTime, theRB.velocity.y);
            if (hor > 0)
            {
                transform.localScale = new Vector2(1f, transform.localScale.y);
                //Animation
                Debug.Log("ToTheright");
            }
            else
            {
                transform.localScale = new Vector2(-1f, transform.localScale.y);
                //Animation
                Debug.Log("ToTheLeft");
            }
        }
    }

    public void PlayerJump()
    {
        //animation
        if (isGrounded() && Input.GetKeyDown(KeyCode.Space))
        {
            theRB.velocity = Vector2.up * jumpVelocity;
        }
    }

    public bool isGrounded()
    {
        float extraHeighText = .1f;
        RaycastHit2D raycast2d = Physics2D.BoxCast(boxCollider2D.bounds.center, boxCollider2D.bounds.size, 0f, Vector2.down, boxCollider2D.bounds.extents.y + extraHeighText, GroundMask);
        Color raycolor;

        if (raycast2d.collider != null)
        {
            raycolor = Color.green;
        }
        else
        {
            raycolor = Color.red;
        }
        Debug.DrawRay(boxCollider2D.bounds.center, Vector2.down * (boxCollider2D.bounds.extents.y + extraHeighText), raycolor);
        return raycast2d.collider != null;
    }

    [SerializeField]
    private Vector2 saveThisPosition;

    public void PlayerPosSaveLoad()
    {
        if (Input.GetKeyDown(KeyCode.E))
        {
            saveThisPosition = transform.position;
            SpawnGameObject();
        }
        if (Input.GetKeyDown(KeyCode.Q))
        {
            SwitchWithsavedPosition();
            Destroy(prefabGameObject);
        }
    }

    private void SwitchWithsavedPosition()
    {
        Vector2 temp = transform.position;
        transform.position = saveThisPosition;
        prefabGameObject.transform.position = temp;
    }

    public void SpawnGameObject()
    {
        Instantiate(prefabGameObject, transform.position, transform.rotation);
    }

And this is the Camera Script because connected with the player.

    public Transform Player;

    // Start is called before the first frame update
    void Start() { }

    // Update is called once per frame
    void Update()
    {
        transform.position = new Vector3(Mathf.Clamp(Player.position.x, -7.3f, 7.3f), Mathf.Clamp(Player.position.y, 1f, 2f), transform.position.z);
    }